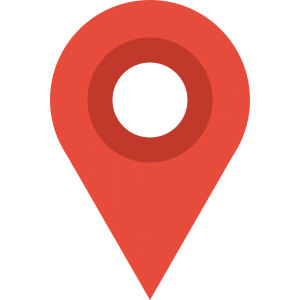 In a world that is becoming increasingly competitive by the day, you need every help you can get to stay ahead of your closest competitors. For this reason, we have built a multi-faceted, resourceful and state-of-the-art enterprise in a bid to provide business owners and organizations in South Florida with affordable and quality business signage services.
Apart from the design and customization of business signs, our able and seasoned technical team will advise you on all the important aspects of your company's or small business signage, including all the common pitfalls that you're likely to encounter along the way. Expect quality advice on the key factors that you need to consider when coming up with an attractive, sales-converting and impressive business sign for your storefront. What's more, we can even pay a short courtesy visit to your premises and conduct a quick but comprehensive site survey that will involve a full assessment of your signage requirements. This could also include making informed recommendations on the best/top signage solution tailored to suit your unique needs.
Our diverse and highly specialized product and service portfolio targets the following locations in South Florida
For the past few years that we have been in operation in South Florida, we have provided our esteemed clients based in Miami with excellent, top-notch and superior quality outdoor business signs customized to complete their business model. Our outdoor company business signs ae designed to direct visitors to your premises, but they can also be tweaked a bit to give a necessary and important appeal and quality about your business. Most importantly, our signs are not just a cost-effective but also a more durable alternative to traditional forms of advertising.
Our team of elite and capable designers can come down to West Palm Beach and work one-on-one with you to ensure that your business signs have maximum impact on the target traffic. We could even use your existing previous artwork to craft a new outstanding sign or banner. As usual, we will commence our design process by suggesting a few layouts, after the initial premises survey/tour, from which you can choose one that reflects your brand's personality best. What's more, we can even give you a preview of the final banner/sign by superimposing our custom artwork over a recent photograph of your business premises.
A majority of our signage production is completed in-house. However, this doesn't mean that we cannot customize it to fit your local Boca Raton business atmosphere. On the contrary, once you have approved the general layout that you prefer for your business, our seasoned and highly experienced team will begin the tailoring process to reflect a design that will paint your enterprise in the best light possible. Depending on the scale of the work to be completed, the final assembly can either take place at your premises or in our designated workshop.
 Hollywood
Unlike our competitors, we will go a step further and provide delivery service and full installation of your Hollywood business sign. We will also advise you on how best you can maintain your new sign/event banner.